CIGAR AFICIANADO
2019 CIGAR OF THE YEAR
Aging Room Quattro Nicaragua Maestro
Rank: 1
RATED: 96
Made By: Tabacalera A.J. Fernandez Cigars de Nicaragua S.A.
Factory Location: Nicaragua
Dimensions: 6" by 52 ring gauge
Filler: Nicaragua
Binder: Nicaragua
Wrapper: Nicaragua
Crafted by A.J. Fernandez with his distinct tobacco and signature factory style. Every last leaf in this blend is Nicaraguan and every puff is an overture of flavors that's at times heavy and rich with notes of dark chocolate and wood, and other times, subtle and understated with hints of fine caramel and toasted almonds. In musical terms, the word for this box-pressed torpedo would be dynamic.
Nodal is still an artist at heart and cigars continue to be his creative outlet. If the birth of Aging Room was his breakthrough, consider the Aging Room Quattro Nicaragua Maestro his masterpiece.
* Cigar Aficionado January 2020
VIDEO LINK OF THE TOP CIGARS OF 2019
https://www.cigaraficionado.com/top25cigar/aging-room-quattro-nicaragua-maestro-2019?jwsource=em

CIGAR SUPER SALE! Only at valley tobacco in the austintown plaza
Valley Tobacco has the lowest prices on Premium Cigars in the area!
"Buying Premium Cigars, doesn't mean you have to pay premium prices"
VALLEY TOBACCO CIGAR SALE!
Buy 4 Cigars Get 1 FREE!
We are the only Smoke Shop in the Youngstown area to offer this deal!
DIESEL HAIR OF THE DOG L.E.
RATING 90
1 SIZE AVAILABLE
WRAPPER
Ecuador Habano
BINDER
Ecuadoran Sumatra
FILLER
Nicaraguan
TASTING NOTES
This box-pressed cigar is draped in an attractive, chocolate-brown wrapper that feels smooth to the touch. Its lush draw delivers soft notes of wood and tea interspersed with sweeter hints of toffee and milk chocolate.
*Cigar Aficionado October 2019
Every month David selects a different cigar that he loves and he hopes you'll enjoy.


DAVID'S CIGAR OF THE MONTH
Every month we select a different cigar that we love and we hope you'll enjoy. We hope you enjoy the cigar as much as we do.
WARZONE CIGAR
This is a unique cigar! It is the first collaboration between General Cigar Company and Espinosa Cigar Company. The end result is a great tasting cigar.
Warzone will feel familiar to the hardened Espinosa loyalist, though simultaneously distinct, bringing a newfound level of complexity to the company's famously loud and vibrant smoking profiles. Playing to the wrapper's subtleties, the body has been subdued, allowing for spicy-sweet nuances of cinnamon, brown sugar, kettle corn, cardamom, and pumpkin spice. It's a unique experience that takes the sophistication of the famed Cameroon style and amplifies it to a level perhaps not yet seen, allowing a gentle sweetness to deliver an underlying complexity with great effectuation.
Valley Tobacco has the best selection of Arturo Fuente Cigars in the Youngstown area.
Gran Reserva
series is the flagship of the esteemed Arturo Fuente® brand. Representing four generations of family tradition, every Arturo Fuente® cigar carries the personal family touch that makes it one of the world's finest. Only the highest quality vintage tobaccos and hand workmanship go into Arturo Fuente cigars, resulting in a blend of art and craftsmanship.
Don Carlos
A rich, African Cameroon wrapper over vintage Dominican filler give way to flavors both complex and refined. The slightly sweet flavor produced by the select African Cameroon wrapper is in perfect balance with the savory aroma. Flawless construction, a hallmark of Tabacalera A. Fuente, ensures an even burn and smooth draw, unquestionably among the world's most elite cigars.
Casa Cuba
Which was the final blend created by the legendary Don Carlos Fuente himself – was specifically designed to pay homage to his father, Arturo Fuente, and the Golden Age of cigar making in Cuba and Ybor City in the early 20th century.
The dark golden Ecuadorian wrapper encloses a rich fusion of aged premium Dominican binder and filler tobaccos, thereby creating a perfectly balanced premium cigar. Since its initial release, there has been tremendous demand for Casa Cuba, especially among cigar connoisseurs.
This celebration of tradition still lives on today as Don Carlos' son and legend in his own right, Carlito Fuente, continues to meticulously blend this line of cigars the "old school way" – as a living memory to his father and grandfather.
Hemingway
A rich, African Cameroon wrapper over vintage Dominican filler give way to flavors both complex and refined. The slightly sweet flavor produced by the select African Cameroon wrapper is in perfect balance with the savory aroma. Flawless construction, a hallmark of Tabacalera A. Fuente, ensures an even burn and smooth draw, unquestionably among the world's most elite cigars.
Destino Al Siglo

After years in the making, the Arturo Fuente Gran AniverXario Destino al Siglo was master blended to commemorate the company's 100 year anniversary. Made with wrappers from Chateau de la Fuente, this line of cigars uses a Habano seed rather than the Corojo seed variety used to make the renown Fuente Fuente OpusX. The AniverXario Destino al Siglo will delight those who prefer a full-flavor, robust smoke.
Opus X
The Fuente Fuente OpusX is the first ever Dominican Puro, made with a glorious wrapper tobacco cultivated in the mineral rich soils of the Dominican Republic. This cigar is regarded by many as the pinnacle of cigar perfection.
LAST CALL BY A.J. FERNANDEZ CHIQUITAS
A short, stout cigar with an uncut foot. It's a toasty, nutty smoke fortified with chewy, earthy notes and a savory, leathery finish.
SCORE
93
Cigar Aficionado: Apr 01, 2018

H. UPMANN 1844 ANEJO
(JUST RELEASED 2020)
For the first time in the brand's history, the non-Cuban H. Upmann is getting the Añejo treatment. At the end of the month, Altadis U.S.A. will be shipping the H. Upmann 1844 Añejo, an offshoot line of cigars made with tobacco that the company says is extra aged.
The word añejo is Spanish for "old" or "vintage," and according to Altadis, all the leaf within the Añejo line is at least five years old.
Made in Honduras at the Flor de Copan factory, H. Upmann 1844 Añejo consists of an Ecuador Habano wrapper, Pennsylvania broadleaf binder and filler from Honduras, Nicaragua and the Dominican Republic.
Micallef
Micallef cigars are handcrafted by the Gomez Sanchez family since 1934 as a partnership between Al Micallef and Gomez Sanchez. The business was started in Cuba by Pedro F. Gomez. These fine cigars are made today in Esteli, with three generations following the same Cuban techniques applied for more than a century.
Miclallef Grande Bold Nicaragua
Nicaragua offers a spicy and sweet balance of flavor. Full body and a ton of flavor, but never over the top. Nutty flavors and cedar is picked up throughout.
Strength: Full
Format: 4 Vitolas (5x48, 5x54, 6x54, 7x54)
Wrapper: Connecticut Broadleaf
Binder: Nicaragua
Filler: Nicaragua.
Accolades: "Top 25 Cigars of 2018," Stogie Press
Micallef Grande Bold Sumatra

Boxed pressed and full body. Great flavor with woody and cocoa tones offer the strength and balance you want in a full body Sumatra. Spice is evident, but not overwhelming.
GB Sumatra 554S Box.jpg
Strength: Medium Full
Format: 4 Vitolas (5x45, 5x54, 6x60, 7x48)
Wrapper: Sumatra
Binder: Broadleaf
Filler: Dominican, Nicaragua
*Accolades: "#2 Boutique Cigar of 2018," Cigar & Spirits Magazine
Accolades: "Top 5 Cigar of 2018," Cigarvixen.comagraph.
Micallef Grande Bold Maduro
Micallef Grande Bold Maduro cigars are made with flavorful blends that utilize classic Cuban techniques. These full-bodied smokes are made with well-aged Nicaraguan long-fillers and covered in an Ecuador Broadleaf maduro wrapper providing a natural sweetness along with notes of toasted nuts, cedar, and wood.
PSYKO 7
Handmade in the Dominican, Psyko Seven culls 7 tobaccos from 6 countries to make this savory and buttery antidote; and that's just the start of what makes Psyko 7 different. If you've always wanted to unplug with a good - no, really good - cigar that doesn't overpower, buying a box of the subtle and delicious Psyko Seven may just be what the good doctor ordered.
Brand: Psyko 7
Line: Psyko 7 Natural
Manufacturer: Davidoff
Origin: Dominican Republic
Buzzwords like "aged," "limited" and "rare" are thrown around quite a bit, especially in the cigar world, but Rocky Patel gives these words new meaning in his new A.L.R. brand. The cigars are limited, as they're produced in small quantities; rare because Patel doesn't release as many of these cigars into the market as he does other brands; and finally, aged, the most crucial and defining claim of these smokes.
According to Patel, each A.L.R. Second Edition cigar is aged for two years after it's rolled before going to market. While the component tobaccos are already aged, Patel claims that these cigars get a two-year resting period for maturation and added levels of complexity. This probably contributes to the cost. Few Rocky Patel cigars are this expensive.
Astute smokers will recall the First Edition, which came out in 2018. The Second Edition here is a completely new blend consisting of a Mexican San Andrés wrapper and Nicaraguan tobaccos grown on Patel's farms in Estelí and Condega. Patel started growing tobacco a few years ago and now his tobaccos are starting to appear in his cigars, giving the portfolio an entirely new facet.
This box-pressed Toro has all the sweet, satisfying qualities of malted chocolate and vanilla bean, balanced by an uplifting hint of fresh, shredded coconut. Only 2,000 boxes of this size were created, but Patel will be releasing these smokes in batches as they come of age in his Nicaraguan factory.
2019 CIGAR RIGHTS OF AMERICA 10 PACK CIGAR SAMPLER
Cigar Rights of America is a national advocacy organization dedicated to protecting the rights of the growers, manufacturers, retailers, and consumers of premium cigars.
In an effort to combat the threats to producing, selling, and enjoying premium cigars, CRA serves as a voice at each level of government and with the public at-large on issues of significance to the industry as a whole, and the cigar consumers of America, specifically.
In a historic move, the CRA has partnered with your favorite cigar makers to bring you the exclusive CRA Cigar Sampler - which features different cigar brands, each specially blended or sized for CRA members. You'll get rare, delicious blends like Opus X Destino Al Siglo Oscuro, LFD Andalusian Bull, and Padron No. 89!
These fine men and women are fighting for our natural right to enjoy premium cigars, we kindly ask that you support this fantastic organization by purchasing this sampler. We should probably mention that the pack itself is chock full of freakin' fantastic releases..
IN THIS SAMPLER, YOU'RE GETTING:
Arturo Fuente Opus X Destino Al Siglo Oscuro Limited Edition
Diamond Crown Black Diamond Emerald 6*52
Padron Black 5.5*56
Oliva Serie V Melanio Figurado 6.5*52
La Flor Dominicana Andalusian Bull
Alec Bradley Mundial PL #56 6.25*56
La Aroma de Cuba Noblesse Viceroy 5.75*54
Don Pepin Original Connecticut 6*52
Rocky Patel 50th Anniversary Toro 6.5*52
Tatuaje Fausto Limited SSA 6*52.
Romeo 505 Nicaragua by Romeo y Julieta PIRAMIDE
SCORE
89​
points
COUNTRY
Nicaragua
GAUGE 54

LENGTH 6 1/2"
STRENGH
Medium-Full
Medium-Full
Large and imposing with a gleaming, oily wrapper. Initial puffs have the light sweetness of cocoa powder but the smoke gains intensity, becoming the leathery, spicy cigar its appearance suggests.
GUARDIAN OF THE FARM
#8 Cigar of 2017—'93' Rated by Cigar Aficionado.
Paying homage to the dogs that help protect tobacco farms and factories, Guardian of the Farm is a tribute to man's best friend. All of the tobaccos used in this well-balanced cigar are all Aganorsa-grown, which ensures that the quality and flavor is second to none.
On the surface of this medium bodied premium, you'll find a Jalapa Corojo wrapper which drapes Criollo and Corojo long-fillers at the core. Guardian of the Farm received Top 25 honors in 2017, and a '93' rating for its rich, indulgent notes of earth, baking spices, and cedar.
At Valley Tobacco we will always bring in the best of the newest cigars and carry your classic favorites!
The Heritage Nuevo is the first release of this multi-year project, and sources exclusive & proprietary tobacco from select farms to reimagine their classic Café line. The Connecticut shade wrapper is grown by an independent grower specifically for this limited-edition release, and envelopes a Mexican binder and the same Dominican and Mexican filler blend from the Café with the addition of a special Nicaraguan leaf. Upon lighting, you'll be greeted with silky smooth yet pleasantly complex notes of spice, toast, cedar, nuts, and a subtle sweetness. These exquisite cigars will only be around until the specially-grown tobacco is depleted, so treat yourself to a truly Nuevo experience today.

ONLY 2,300 BOXES WERE MADE!
Be the first to try this brand new Romeo!
ROMEO Y JULIETA 1875 CONNECTICUT NICARAGUA
1875 CONNECTICUT NICARAGUA IS A BLEND OF NICARAGUAN TOBACCOS FROM THE PLASENCIA FAMILY PRIVATE RESERVES. THE FIRST OF ITS KIND, WRAPPED IN A CONNECTICUT SEED LEAF GROWN IN NICARAGUA AND AGED OVER THREE YEARS. THE FLAVORS OF THE CONNECTICUT TOBACCO ARE ENHANCED BY THE RICH MINERAL SOIL OF NICARAGUA, KNOWN AS THE LAND OF VOLCANOES, PRODUCING A RICH AND COMPLEX FLAVOR OF COFFEE BEANS, WHITE CHOCOLATE WITH HINTS OF DRY BERRIES, AND A CLEAN BALANCE FINISH
TASTING NOTES
The draw of this rustic-looking cigar is effortless, offering floral and nutty smoke with pronounced notes of baking spices, chocolate and walnut. Touches of tropical fruit also come through. Balanced and elegant.
* Cigar Insider – Sep 24, 2019

20 years and they just won't stop.
20 years ago, a little cigar called ACID hit the market. If you haven't heard of it, I'll fill you in- It's an absolutely delectable stick imbued with herbs, botanicals, and essential oils, with the recipe and infusion process one of the most closely-guarded secrets in the world of cigars. No one had seen anything like it and no one has been able to successfully copy them to this day, and there are tons of ACID blends to fit any palate. The ACID 20 is the latest addition to this impressive and unique portfolio, and it's the best ACID released since the omnipresent Kuba Kuba.
Featuring a sweet-tipped Mexican San Andres wrapper over an Indonesian binder and Nicaraguan fillers, this 5" x 52 box-pressed beauty is a blend truly deserving of this milestone release. The medium-bodied profile is the perfect expression of all that Drew Estate has learned from slingin' ACIDs for 20 years. There's nothing on the market quite like ACID, and no ACID like the 20, so make sure you grab enough to last you until their 40th anniversary release!
M Bourbon
The flavored cigar portfolio for Macanudo has expanded with a multi-dimensional new twist on a classic cocktail. M Bourbon by Macanudo harnesses the rich bourbon-flavors of the iconic Old Fashioned cocktail, with sweet, oaky notes, nuances of cherry and a hint of earthy, aromatic bitters.
This is indeed a cigar that brings forth a multitude of taste sensations, and is an ideal indulgence for the cigar lover who seeks a unique departure from the everyday smoke. M Bourbon by Macanudo will be a full-time addition to the Macanudo portfolio.
Oliva Serie 'V' Melanio will have you at hello, thanks to gorgeous Ecuadorian-grown Sumatra leaf that's dark, thick, oily, and seamless in appearance. Beneath this leaf, a flavorful blend of long-leaf ligeros from Nicaragua unites, including the Oliva's oldest, most prized leaves from Condega and Esteli, along with some extra tobaccos from Jalapa for more flavor and aroma. Each Melanio is full-bodied and full-flavored, with unique nuances such as black pepper, freshly-baked bread, and unsweetened cocoa. You might also notice some toast and lightly creamed coffee. Either way, you're in for a delicious treat from one of the most celebrated cigar-making families in Nicaragua, let alone the industry.
Great news, the Serie 'V' Melanio was honored as the #1 Cigar of 2014 and earned an impressive 96-point rating, which noted: "has rich, big notes of leather framed by a range of coffee, caramel and woody intonations."
Macanudo Inspirado Palladium
Macanudo Inspirado Palladium is a complex five-country blend that harnesses the time-honored tercio aging technique to deliver a truly exquisite smoking experience.
The tercio process is an old Cuban method rarely used today due to the considerable time and labor required to build the bales and wrap them in the bark of the majestic Royal Palm tree. Only a small group of artisans at Macanudo are skilled in the tercio process which envelopes the tobacco bales in palm bark instead of burlap. The bark forms a tighter seal, trapping in moisture and retaining the tobacco's natural taste characteristics. This unique process also helps to deliver an enhanced flavor, a pleasing aroma and consistent burn.
Due to the complexity and considerable time associated with tercio aging Inspirado Palladium has limited availability.
Be the first to try this amazing cigar. It was just introduced at this year's Cigar Show.
There's a new CAO line shipping to retailers next week, and unlike most CAO cigars, it's made in the Dominican Republic, rather than Central America. Dubbed CAO Session, the new line is a collaboration between brand ambassador and blender Rick Rodriguez and Yuri Guillen, factory manager of General Cigar Dominicana.
Shipping to retailers on July 2, CAO Session is composed of a Connecticut broadleaf wrapper, Dominican binder and filler tobaccos from Nicaragua and the Dominican Republic. It's packaged in 20-count boxes and comes in three sizes: Garage (5 1/4 inches by 54 ring gauge, Bar (6 by 49) and Shop (6 by 60, )
Although Rodriguez and Guillen worked together in the Dominican Republic 15 years ago, Rodriguez eventually went to Estelí, Nicaragua, to oversee the CAO brand while Guillen remained in the Dominican Republic. According to General, CAO Session marks a reunion of sorts, and is also the first CAO to be made in the Dominican Republic in more than 10 years.
Inspired by hot rods and pin-up girls, CAO Flathead is a box pressed collection that hits on all cylinders. Hand-shaped to deliver a striking flat top, the cigar features a brawny Connecticut Broadleaf wrapper and a blend that's heavy on Nicaraguan leaf. Its frontmarks are named for engine parts, but the tribute to muscle cars doesn't end there. Flathead gives a nod to the muscle car engine, with a lid that's easily removI'm a paragraph. Click once to begin entering your own content. You can change my font, size, line height, color and more by highlighting part of me and selecting the options from the toolbar.
SAN LOTANO DOMINCANO

BY

AJ FERNANDEZ
San Lotano is one of A.J. Fernandez's first cigar brands and was named after his San Lotano farm in Nicaragua. It comes in a number of varieties, including the Habano and Maduro core lines, the contoured San Lotano Oval, San Lotano Requiem Maduro and San Lotano The Bull.
The San Lotano Dominicano represents the first time that Fernandez has collaborated with a third-party company to make a San Lotano brand. It's also the first time that San Lotano has been made outside of his Nicaraguan factory. A secondary band reads: "AJ & Jochy" to remind smokers of their collaborative efforts
This dark, well-made robusto leaves clear impressions of leather and earth on the palate along with touches of cinnamon, chocolate and stone fruits. The finish hints of licorice.
*CIGAR AFICIANADO
The smoke of the Alec Bradley Magic Toast Robusto started with a mix of coffee, earth, and a combination of red and white pepper. It didn't take long for the coffee and earth notes to move into....
A Star Is Born!
Alec Bradley Magic Toast got its name on a night forever etched in my memory. That's the night, I saw for myself, by flashlight, a crop that was beyond belief. Tobaccos I knew we would find a
special project for. Under the stars, we cracked open a bottle of very special whisky and proposed a toast to our future. Magic Toast was born that evening. Along with a ritual. Toast the end of this
cigar. Celebrate its beginning. And enjoy the magic!
My Father Cigars La Gran Oferta
The name of this latest creation from the My Father Cigars factory in Estelí translates to "the great offering," and it is. Taking both its artwork and name from a defunct Cuban brand that dates to 1913, the band, box and Ecuadoran Habano rosado oscuro–wrapped cigars inside are all equally stunning. Eye-catching packaging can only go so far, however. This cigar, with its medium-full, chocolate-laced flavor mingled with sweet cherries and a dusting of curry, makes us wonder what the original Havana brand must have been like. Certainly not as elegantly rich as this.

BRICK HOUSE CIGARS

only available at our Salem location!

Austintown available at your request.
Brick House Robusto – "The draw of this cigar is nearly effortless. Tea and sweet wood notes come together very nicely here, leaving a toasty aftertaste."
– Cigar Aficionado
Brick House Churchill – "A very handsome cigar, dressed in a richly colored, oily wrapper. It draws and burns evenly, delivering a smoke that is nutty with sweet fruit notes." – Cigar Aficionado
Cigar Aficionado 93 rating
RING GAUGE: 50  LENGTH: 6 1/4
Every puff of this dark cigar gives the sensation of biting into a piece of chocolate fudge, studded with nuts, espresso beans and toasted coconut. Hints of caramel and earth make this smoke a sublimely rich experience.
*Cigar Aficionado May 2019
The devil is in the details, so Master Blender AJ Fernandez has left nothing to chance with this tempting four-country blend. Befitting of its diabolical name, Punch Diablo is made with a blend of four-year-aged Nicaraguan and Honduran Habano leaves and is wrapped in a deep, oscuro Ecuadoran Sumatra wrapper, also aged four years. A bold Connecticut Broadleaf binder that's been aged for six years seals the deal to deliver a sinfully indulgent smoke that's spicy, intriguing and destined to leave you spellbound.
The pinnacle of cigar making, the Arturo Fuente Opus X Perfecxion 888 is an ultra-premium Dominican puro that is the apple of many aficionado's eye. Featuring only the finest tobacco the Dominican Republic has to offer, this luxurious medium to full-bodied figurado is extremely rare, and best saved for special occasion.
Nica Rustica is a medium to full strength cigar that is blended to showcase native Nicaraguan tobaccos from Esteli and Jalapa. Aficionados will enjoy this rustic smoke that is robust and deeply satisfying. Genuine Connecticut Broadleaf encases Nica Rustica and imparts a subtle natural tobacco sweetness and spice.
Additional Info:
This is a medium to full bodied smoke – it is blended to be rustic – un-polished, un-refined, for hard core tobacco lovers.
Con Orgullo (with pride) is embedded deep within the people and the culture of Esteli, Nicaragua. Estelianos have embraced the image of "El Brujito" as a sign of pride and display it though-out their city in iron works, graffiti and sculpture. Carved into stone over 6,000 years ago by a flourishing Pre-Columbian civilization, "El Brujito" literally means "Witch Doctor" or to the locals "the Shaman". Early Shamanic practices included the use of tobacco in ceremonial and medicinal rituals.
This cigar is one of our top selling flavored cigars!
The Havana Honeys brand is one of the original flavored premium cigars on the market. Each artfully crafted cigar is flavored with bold blends of Dominican and Italian tobaccos and finished with a natural leaf wrapper and binder from tobacco cultivated on the islands of Indonesia. These affordable premium cigars and cigarillos deliver Cuban-inspired quality in a variety of sweet flavors. Flavors include rum, sweet honey and vanilla.
Java cigars are a combined effort from two leaders in the industry.
Introduced in 2004, and released in the 1st quarter of 2005, Java cigars are an exceptionally unique handmade from two of today's hardest working cigar makers: Jonathan Drew of Drew Estate and Rocky Patel. Quite a one-two combo, to say the least, and boy does this cigar pack a punch, not in strength, but in flavor. Java is a subtly sweet Nicaraguan that features a dark, oily maduro wrapper stretched across an aged blend of Nicaraguan long-fillers. While aging, these cigars have been slowly infused with the delicious flavor of gourmet mocha, morphing a traditional Nicaraguan cigar into an incredibly rich cigar that burns smooth from start to finish, leaving an extremely pleasant aroma in its wake.
What's this 'Latte' all about, you ask? The Java Latte employs a silky-smooth Connecticut Ecuador wrapper rather than the standard Connecticut Broadleaf. The result is a mellow and creamy sensation with all that Java awesomeness you've come to love.
LIGA PRIVADA PAPAS FRITAS
The Papas Fritas is part of Drew Estate's Liga Privada Unico Serie, which features unique blends within the Liga Privada brand family. The Papas Fritas utilizes a Connecticut Broadleaf Maduro wrapper, Brazilian Mata Fina binder, and Nicaraguan and Honduran filler tobaccos. The small 4.5" x 44 cigar sports Drew Estate's signature fantail and is the perfect choice for cigar smokers who are looking for a short escape.
Alec Bradley Prensado Lost Art
This cigar features a blend of Honduran and Nicaraguan tobaccos finished with a gorgeous, dark, and oily Honduran Corojo wrapper. Like its wildly popular cousin, Lost Art boasts immaculate construction, a slow burn, and an effortless draw that your customers will savor. Medium to full body in strength, these decadent luxury smokes are brimming with oak, espresso, buttery leather, and dark tobacco flavors highlighted with a creamy finish and a sweet, musky room note. Prensado Lost Art is yet another top-notch Alec Bradley creation that is destined for greatness.
Cohiba Nicaragua is the brand's first cigar to be blended and handcrafted in Nicaragua. A luxurious expression of the flavor and complexity of Nicaraguan tobacco, Cohiba Nicaragua is made with the finest hand-selected leaves from Estelí and Jalapa, and crowned with a lustrous Colorado oscuro wrapper. Cohiba Nicaragua ushers in an entirely new dimension of taste to the Cohiba portfolio.
Due to contractual requirements OPUS X are not included in the cigar sale. OPUS X cigars are only available at our Valley Tobacco location. Thank you!
FREE CUP OF COFFEE WITH THE PURCHASE OF ANY PREMIUM CIGAR.
Perla del Mar features special, hand-selected, aged binder and long filler tobaccos from four distinct regions in the lush mountains of Nicaragua: Pueblo Nuevo, La Reina, Condega, and Jalapa. This unique blend is combined with a smooth, creamy Ecuadorian Shade or hardy Connecticut Broadleaf wrapper to provide a complex, but balanced, taste. Lastly, Perla del Mar cigars are box pressed to help the natural flavors of its unique tobaccos to marry together and deliver an extremely satisfying smoke.
PERLA DEL MAR MADURO
Using the same unique blend as Perla del Mar Classic, wrapped in a genuine Connecticut Broadleaf wrapper, Perla del Mar Maduro offers a robust, dark chocolate twist on the creamy and smooth original.

Isla del Sol Sun Grown
Wrapped in a sun-blessed Sumatran wrapper, this is a tripa mezcaldo blend of Nicaraguan leaf infused with a mix of exotic Sumatra Mandheling bean coffee. Handmade with a sugared tip, its smoke is deliciously flavorful and smooth with an aroma that is sure to please all in the room. The Isla del Sol is an affordably priced cigar with exceptional flavor.
In just a few short years, Quorum Nicaraguan Handmades have become the No. 1 selling imported handmade bundle cigar in the world. The Newman's dedication to quality has been materialized in these smooth, medium-bodied cigars available at a price accessible to even the most discriminating of wallets.
Quorum cigars are handmade in Nicaragua, a country known for rich soil producing some of the world's
heartiest, full-bodied tobacco. Available in three varieties, Classic, Shade and Maduro. These cigars contain binders and wrappers that make each blend unique.
Quorum bundles are keystone plus profit and proven sellers, meaning more money for your pocket at the end of the day. Truly an international brand, Quorum cigars are recognized worldwide for their handmade quality at a machine made price.
CARIBBEAN COOL
Trader Jack's Cigars offer the same quality construction and flavor as all Tampa-made cigars but with a Caribbean twist. Each cigar is spiked with a little aromatic island spice before it's packed away. The final touch adds a unique taste to the cigar that has the ability to transport anyone to a Caribbean state of mind.
FACTORY THROWOUTS

AVAILABLE AT

VALLEY TOBACCO IN THE AUSTINTOWN PLAZA, AUSTINTOWN, OHIO 44515

AND

CIGARETTE WORLD IN SALEM, OHIO 44460
FACTORY THROWOUTS BUNDLE CIGARS
Factory Throwouts are a true, unchanged American classic. Every cigar is made in the original Cigar City – Tampa, FL – on the same machines that were used in the iconic boom eras of the 1930's and 40's. A high value line, these cigars are proven sellers.
All Factory Throwouts are priced to sell thanks to the slightly discolored tobacco from expensive Ecuadorian sungrown imports, bought at a cheaper rate by J.C. Newman, and passed onto the consumer. Cellophane packaging eliminates the cost of boxes and labels, providing even more savings. Further raising their
value, Factory Throwouts can be sold by the bundle or as singles; allowing you to reach the most discriminating of wallets.
With a smooth Ecuador Sungrown wrapper filled with 100% pure Dominican tobaccos, Factory Throwouts come in 3 sizes; No. 49, No. 59 and No. 99. No. 59's are available in original sungrown, sweet or claro for that extra hint of taste. A size for the record books, the No. 99 is the LARGEST machine made cigar in the U.S. at a whopping 7 1/4" x 52. To celebrate the birth of a baby boy or girl, we have developed special "It's a Boy/Girl" bundles that feature pink or blue graphic cellophane.
Is the size of a cigar important to the taste and aroma?
Yes, the same cigar blends in different sizes will taste different if there's a big difference in ring size and length. This is because a big ring gauge, say 50 or 52, produces an immense volume of smoke compared to a 28, 36 or even a 42 ring. Larger ring gauges allow for more filler tobacco which gives a cigar more complexity and allows the cigar to burn slower and cooler. Naturally, this strongly influences taste and aroma. To fairly compare two different blends, you should taste test cigars of the same size.
To a lesser extent, length also influences taste. Besides, if you start with a 7 inch cigar when you're used to one 5 1/2 inches long, it'll become 5 1/2 inches long soon anyway – although, believe it or not, the 7 inch cigar at 5 1/2 inches will taste a little different than the one that starts at 5 1/2 inches.
If a manufacturer excels at making a great cigar 42 ring x 6 1/2 inches, it does not necessarily follow that the same brand in other sizes will be as good or as consistent. You'll have to try a box of each. If you're not accustomed to smoking a certain size that you might be curious about, maybe you should enlist the cooperation of a friend who smokes that size regularly.
With so many choices and a whole new vocabulary, you might not even know where to start. If that sounds like you, try following this brief guide to buying cigars for beginners.
It won't teach you everything, but hopefully it will make your first foray into cigar buying a success.
1. Stick to Valley Tobacco
Buying from a Valley Tobacco has many advantages. You'll have a large selection of quality cigars to choose from. Plus, you can count on the fact that those cigars have been well cared for.
What's more, you'll have excellent guidance. The knowledgeable staff can help you pick out the right cigar and share some cigar tips for beginners. If you really want to learn about cigars, at Valley Tobacco is the perfect classroom.
2. Purchase a few at a time.
When you're just starting with cigars, you won't know what you like, and your preferences will change quickly. That's why it's smart to only buy a few at a time. you'll be able to experiment with a bunch of different cigars, and even more importantly, you won't be stuck with a lot of cigars that you don't enjoy.
3. Start on the mild side.
For a newcomer, full-bodied smokes can be overwhelming and potentially even unpleasant. So one of the most common cigar tips for beginners is to choose mild cigars. They'll ease you into cigar smoking and ensure that you're not turned off at the very beginning.
4. Don't break the bank
As a Valley Tobacco buying tip, you usually get what you pay for. But as a newcomer, there's no need to spend a fortune. You can get a quality cigar for under $10, and at your level, you don't need to light up anything too fancy. Stick to moderately priced cigars at first, and once your palate develops, then you can treat yourself to that extravagant smoke.
It's a good time to be a beer drinker.
And with a growing interest in craft beer has come a growing interest in cigar and beer pairings.
How to choose a cigar that matches your favorite beer is like all things concerning flavor: subjective. Some might swear by one pairing. Others might not fancy it at all. it's about experimenting with different combinations of flavors and finding ones that suit your taste. And that's part of the fun of it.
However, when it comes to cigar and beer pairings, there is one rule that you hear again and again: try to match the type of cigar with the type of beer. That means milder cigars with lighter beers and full-bodied smokes with heavier beers. This helps avoid one half of the pairing overwhelming the other.
You can also try to create cigar and beer pairings around common flavors. For example, a stout with hints of chocolate and espresso could meet its match in a cigar with similar flavors.
Humidors at Valley Tobacco and Cigarette World

Cigar Accessories at Valley Tobacco and Cigarette World
ACID CIGARS at Valley Tobacco
The ACID smoking experience is like no other. Each blend holds new explorations in tobacco curing and blending that are the closest guarded secrets in the industry. For the past 10 years, legions of you have sought out ACID cigars in the far corners of the world to satisfy your craving for something truly one-of-a-kind, unique and inspiring.


Premium Cigars at Valley Tobacco in the Austintown Plaza, Youngstown Ohio 44515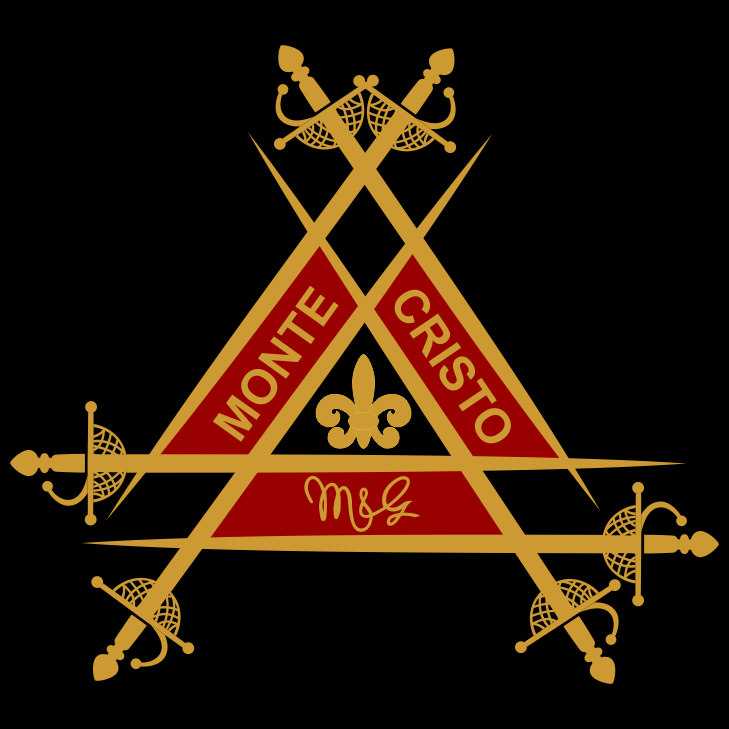 GURKHA CELLAR RESERVE Available at Valley Tobacco (Austintown Plaza) and Cigarette World (Salem, Ohio)
The vintage Cellar Reserve uses the finest quality 15-year-old aged tobacco, comprised of an oily Criollo 1998 wrapper, that combines an aged Dominican, olor binder with a 15-year old Dominican Filler. Housed in unique wooden boxes that aesthetically evoke a maturing wine barrel, the Cellar Reserve is a delicious medium to full-bodied cigar that is full of flavor and complexity. Rated 97, Top 10 Cigar of the Year.
PREMIUM CIGARS AT VALLEY TOBACCO (AUSTINTOWN PLAZA, AUSTINTOWN, OHIO) AND CIGARETTE WORLD (SALEM, OHIO)
MACANUDO, ROMEO, PADRON, CAO, PARTAGAS, DEADWOOD CIGARS, ARTURO FUENTE, OPUS X, CASA CUBA, EP CARRILLO, MY LEAF, OLIVA, JAVA, ROCKY PATEL, DREW ESTATE CIGARS, QUORUM, ACID, FACTORY THROWOUTS, PERLA DEL MAR, BRICK HOUSE, ROMEO Y JULIETA, DON CARLOS, FRATTELLO, JOYA DE NICARAGUA, PUNCH, PARTAGAS, LA GLORIA CUBANA, JULIAS CEASAR, DIAMOND CROWN, LIGA PRIVADA, AGING ROOM, ROOM 101, ROCKY PATEL, ALEC BRADLEY AND MANY MORE.!
We serve clients in Austintown and the following areas; in Ohio and Pennsylvania.
Austintown
Boardman
Canfield
New Castel Pa

Columbiana County
Lake Milton
Lisbon
Ohio

Mahoning County
Salem
Youngstown
/